Theodore Too Tugboat Passing Crossover Island Lighthouse – Aerial Footage
Theodore Too is a large-scale imitation tugboat built in Dayspring, Nova Scotia in 2000 based on the fictional television tugboat character Theodore Tugboat. Theodore Too was located in Bedford, Nova Scotia but is now on its way to its new home in Hamilton, Ontario. I managed to get some footage and photos os it as it passed Crossover Island Lighthouse. It was headed into the Canadian Channel soon after this and had no stops on the U.S. Side, so this was my best chance to get something for you guys.
The following Prints are available for purchase.. just click on them..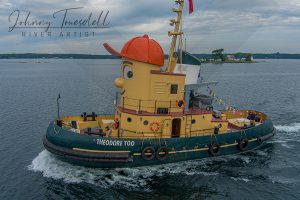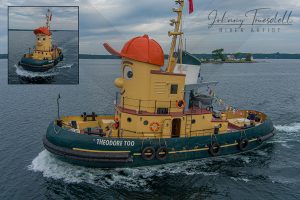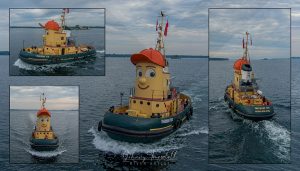 (Visited 2,383 times, 1 visits today)